Commercial Roofing Specialist for Flat Roof Systems
Partnering with the right commercial roofing contractor is important to ensure that your commercial property maintenance is well-protected. Aceves Roofing Services, Inc., is the local contractor that Los Angeles companies turn to when they want a family-owned company offering personalized, top-quality service.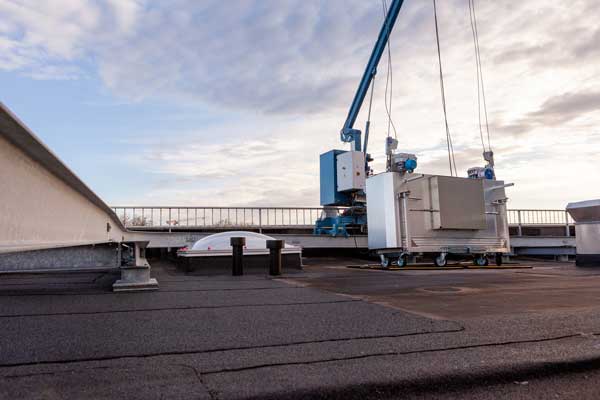 Since 1995, the Aceves family has been providing businesses of all types with reliable services at great prices. Come to us for flat roofing and metal roofing repairs, installation, re-roofing, maintenance and other roofing services. At Aceves Roofing Services, Inc., we treat you like family.
Supporting L.A. Businesses Since 1995
We are proud to be a well-known staple of the local Los Angeles community with a reputation for top-notch roofing services. We take our responsibility to our customers seriously. If you need emergency roof repairs at a moment's notice, or if you want an ongoing partner for roofing maintenance, our team of flat roofing and metal roofing specialists will provide you with the high-level service your organization deserves.
Commercial Roofing Options
Single-Ply Membranes
We specialize in flat roofing systems for a wide range of property types. From retail stores to office buildings, our commercial roofers will make sure your flat roof receives outstanding expertise and service.
Metal Roofing
If you need a new metal roof installed, or if your existing metal roof needs restoration work, Aceves Roofing Services is the local contractor for the job. We have many years of experience repairing and installing various metal roofing types. Reach out to us for all your metal roofing needs.
Reach Out Today for a Free Estimate!
Making sure your commercial roofing needs receive precise attention to detail. This is an easy process when you work with Aceves Roofing Services, Inc. We would be happy to discuss your needs and to provide a free estimate for our services. Contact us by calling (818) 800-8623 or by filling out the online contact form.